Greetings Everyone!
Updates are UPON US!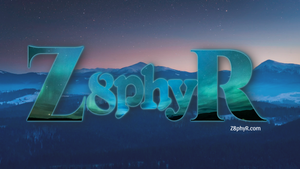 This is a big change, but we are getting everything a bit more organized and updated.

I spent the last couple of weeks addressing some things in my music career - like my brand and my logo and decided to give it a refresh for the next 5 to 10 years. I have a very special emotional connection with the old logo, and will forever cherish my time spent creating music underneath it. Alas, it is indeed time to improve it just a little bit. Since I've gained a little more experience over the last 5 years, I wanted to continue the idea of simplicity in the logo to go alongside one of my deepest ideas of how the music should be. So I figured I would just create two versions. One that simply stated my name and I would re-color the 8 as a way to emphasize and be stylistic. I also created a "smaller" more condensed version wioth just the Z and the 8.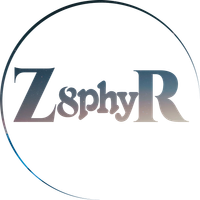 Between these two logos I have also worked on developing other parts of my brand. So I've researched and finally settled on my Official Brand Colors, Font,. and Logo. In the business world, this is called a "Brand Kit" and as I continue my journey as a full--time musician. It is important that I have one. So we'll be using this for a while as I continue my journey in the music. I haven't stopped anything - I'm still going to push out the Podcasts, Live Streams, Music Releases as consistently as I am able. But instead of doing so so much, I wanted to be a bit more clean and concise with the presentation. For example, I want to actually take the time to transcribe my podcast episodes for anyone who is interested in reading the conversations more than hearing them.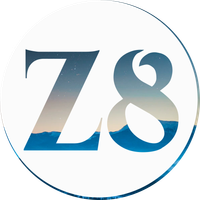 As with everything, we are all a work-in-progress. I am striving every day to improve myself as a musician and just as a human being in general. I want to be more supportive of the artists and genuine passionate people in our growing community. So - please feel free to comment, engage, or reach out to me.
The merchandise shop has been officially updated further reflecting these changes across the board. I'll be ordering my set very soon as this is now the official way to represent Z8phyR.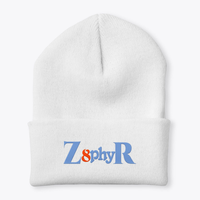 I'll be offering subscription services here soon as well. The idea is to basically make everything available from my website because it is very CONVENIENT for me. There are so so many different sites and platforms that require updating and my attention - I want to focus it down to here, where I can be way more detailed and conversational about everything that I'm doing. Keep your eyes on the site for the future, as this will be how you will receive ANY music from me soon. (And I ALWAYS give my supporters free music from me). This is all just a way to really support my career as a full-time musician, and to continue to use my knowledge and experience to help out other artists that desire to do the same in their life. Thank you guys!


The BEST place to interact with me on a near real-time basis is to simply join my growing DIscord community. I'll always have it up alongside my production studio and regularly stop in to visit and chat with all the amazing and wonderful people that are already here. This will also be how you can receive feedback, be even more included in the updates, and have exclusive time hanging out with me in the Breeze! Come join, and be a part of my family!!

Until next time! Keep tuned guys, and I MASSIVELY appreciate the love and support you've all shown me. It means the world!

Z